06-01-2016, 05:56 AM (This post was last modified: 06-01-2016, 05:58 AM by CrystalBlazier.)
I recently updated the old/new posts forum icons, which I will bring over to the other forum themes and layouts sooner or later. If you don't see them, refresh the forum index by pressing both Ctrl button and the F5 button.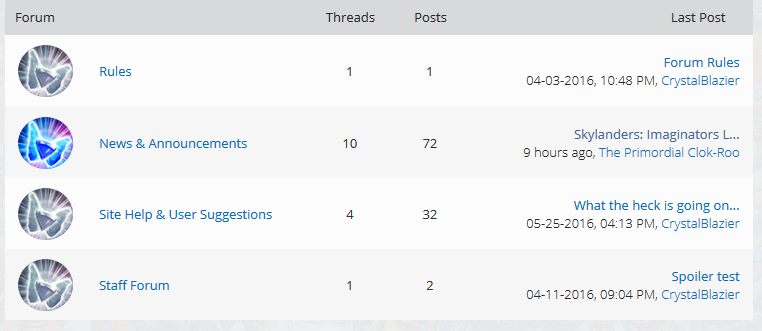 "Your past may be fragmented, but your present is what matters."