04-13-2016, 05:24 PM (This post was last modified: 04-14-2016, 10:28 PM by CrystalBlazier.)
New Default and Preset Avatar Galleries have been added to your User CPs. You can choose whichever avatar in these galleries to be your favorite avatar. More avatars will be submitted as time goes on, and don't worry, you can still upload your custom avatars as long as they abide to the rules.
If you cannot see the avatar galleries, be sure to remove your URL Avatar that you had set up prior to the Avatar Gallery addition.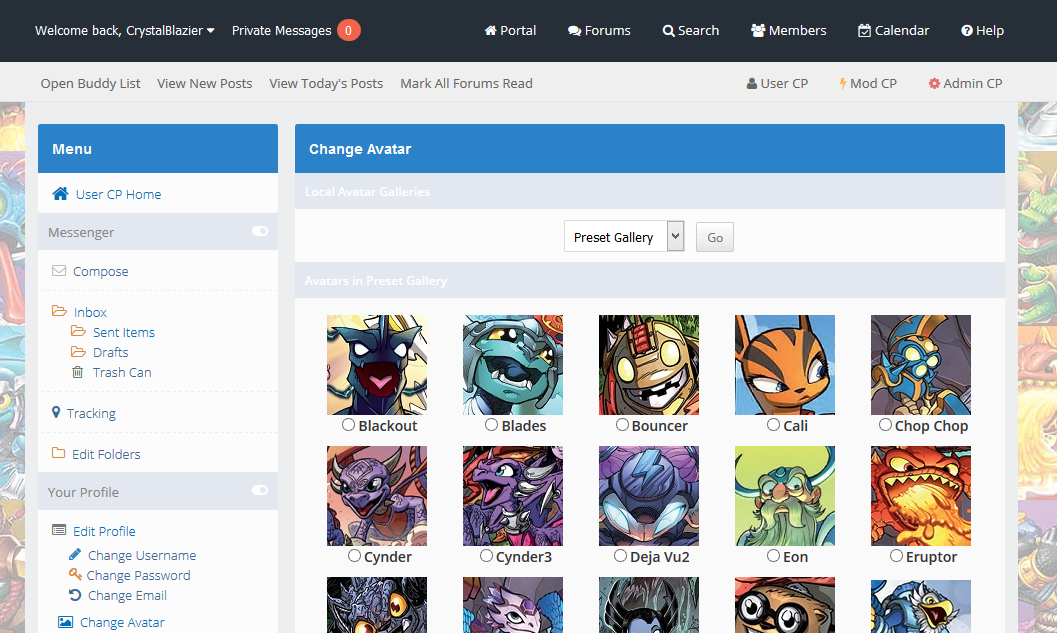 In addition to this update, there is a new Spoiler code, so you can use that feature to hide out details or information that is new but very spoilerific.

"Your past may be fragmented, but your present is what matters."