08-04-2017, 11:45 AM (This post was last modified: 08-14-2017, 11:54 PM by CrystalBlazier.)
First4Figures is a company specialized in making high-end collectible figures from licenses such as The Legend of Zelda, Metroid, Super Mario, Okami, Full Metal Alchemist, Spyro the Dragon, Crash Bandicoot, Sonic the Hedgehog and many others.
They have just opened a poll for Skylanders fans for vote for a resin collectible (non-playable statue) of Skylanders Spyro!
Despite the large amount of no's, F4F is only focusing the YES VOTES! Even if there are over 500+ no votes, getting the yes votes past 450+ is all that matters!
So, if you have a Facebook account, join the
First 4 Figures Official Collector's Club
first in order to vote!
Link to the club to request to join:
https://www.facebook.com/groups/first4fi...9298161731
Link to the poll:
https://www.facebook.com/groups/first4fi...903343070/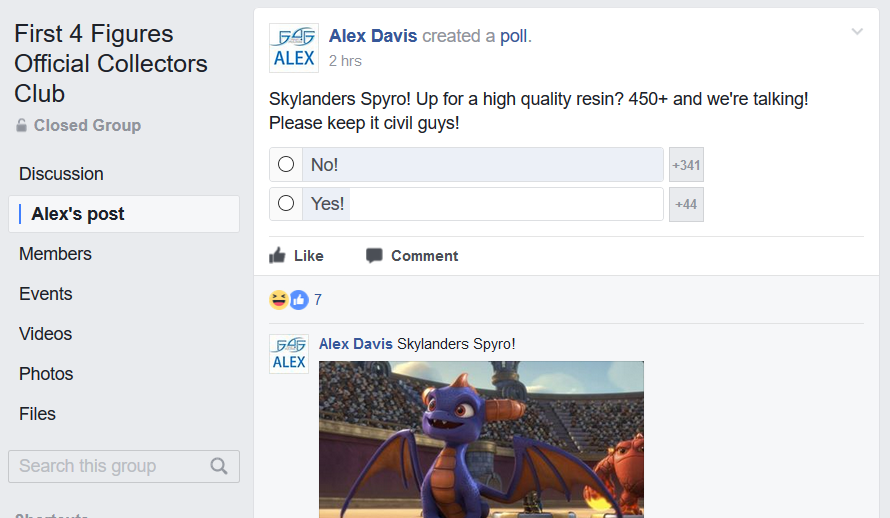 "Your past may be fragmented, but your present is what matters."