Well, 2017 is certainly looking like a good year for platformers!
Especially
3D platformers.
We already have
Yookah-Laylee
, the
Crash Bandicoot N. Sane Trilogy
, and we also have the upcoming promises of
Super Mario Odyssey, A Hat In Time,
and
Sonic Forces.
With that last one though, don't get TOO hyped for it... recent Sonic history hasn't been too friendly to the blue blur.
But earlier this year, another 3D platformer slipped under everybodies radar...
And probably for the better.
This, everybody, is
Skylar and Plus: Adventure on Clover Island
- a first attempt at a game by an Indie studio known as
Right Nice
with help from
Grip Digital
.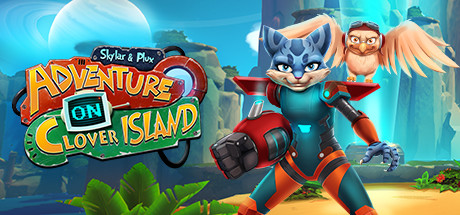 Even for a first game by a new studio, this is not a good 3D plat-former - which quite clearly is trying to be a simultaneous spiritual successor to
Jak and Daxter
and
Ratchet and Clank
.
But as this "review" says... it pretty much fails.
And without listening to the guy, I can see - AND hear - everything that is wrong with this game.
I suppose you COULD use the argument that "This is just their first game," but does this make you want to try anything else they make in the future? Or play a potential sequel?
The blunt answer, I'm afraid, is "No."
There is talent from these guys, but they haven't really left a good first impression.
So what do you guys think?
And if you've played this game, do you agree with the guy in the review?
I'm the Primordial Clok-Roo