11-12-2017, 03:17 PM (This post was last modified: 03-01-2018, 02:16 PM by CrystalBlazier.)
Com2Us's report for their Q3 2017 reveals the mobile game will be released in early 2018.
http://www.develop-online.net/press-rele...th/0237274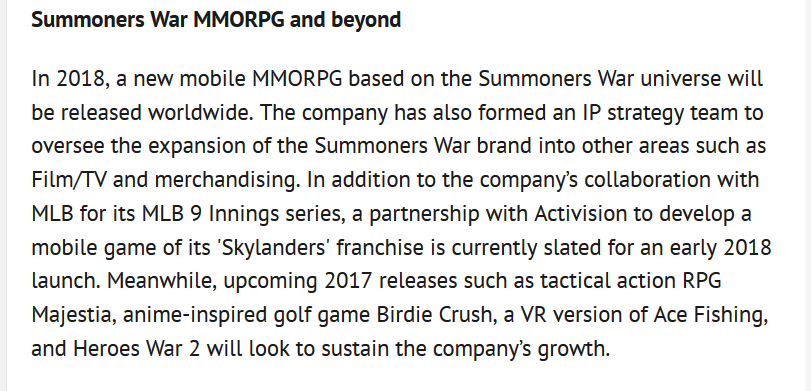 EDIT:
New info below reveals the date has been changed to Q3 2018!
"Your past may be fragmented, but your present is what matters."