04-20-2018, 04:41 PM (This post was last modified: 04-20-2018, 05:33 PM by CrystalBlazier.)
So, recently in hype of the upcoming Spyro Reignited Trilogy, I have founded a new Spyro fan forum named Magic Crafters. It's a Spyro focused forum, but has a small Skylanders section too that mainly has games and media that has Spyro being involved more prominently.
Don't worry, the Skylands Academy forum will still be up for you guys, unless there are some circumstances.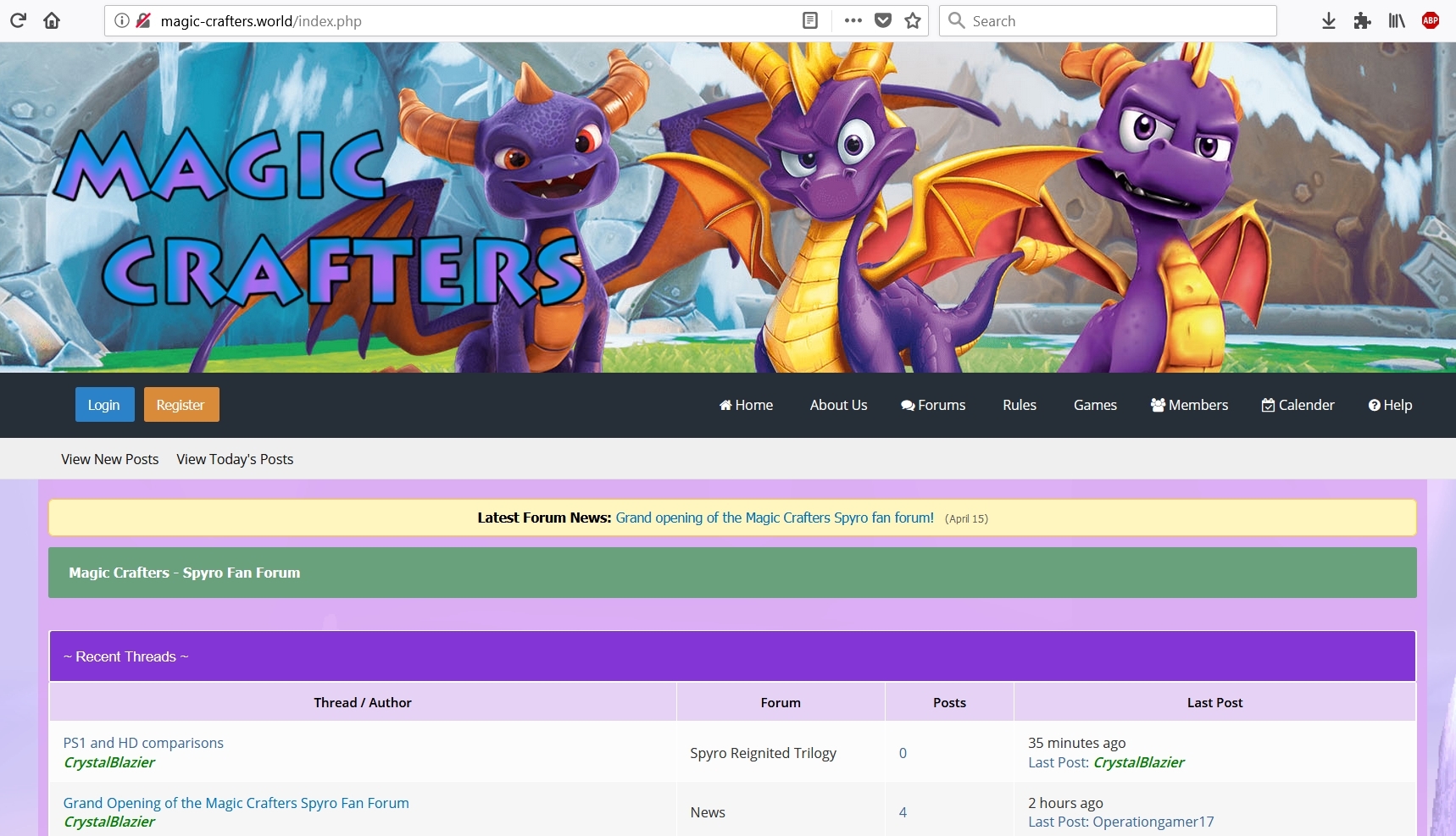 "Your past may be fragmented, but your present is what matters."